On the first day of the opening of the China international import expo, President XI ledges China to buy US$40 trillion worth of imports in the next 15 years
China international import expo
The first ever China International Import Expo (CIIE), is held this week from November 5-10, 2018 at the National Convention & Exhibition Centre in Shanghai. Prominent exhibitors at the Expo include big brand names – Sony, Samsung, Foxconn, Intel, General Motors, BMW, Tesla, Facebook, and Google, as well as many smaller rising players.
The Expo is expected to consist of over 150,000 professional buyers, 2,800 foreign company exhibitors, 300 onsite events and 130 countries – and is poised to be China's largest trade expo to date.
Keynote speech by President Xi during the opening ceremony.
Chinese President Xi Jinping renewed promises on Monday to open China's economy to the outside world, including lowering import tariffs and broadening market access, and voiced support for economic globalization as the country is locked in a trade war with the US.
In his keynote address to the inaugural , an event created by Beijing to signal its intentions to increase its business with the rest of the world, Xi said China's promise to buy more products and services from abroad is "not a temporary arrangement but a long-term consideration" and that the fair would become an annual event. Mr Xi promised to take steps to boost imports, by cutting tariffs, facilitating customs clearance and reducing "institutional costs".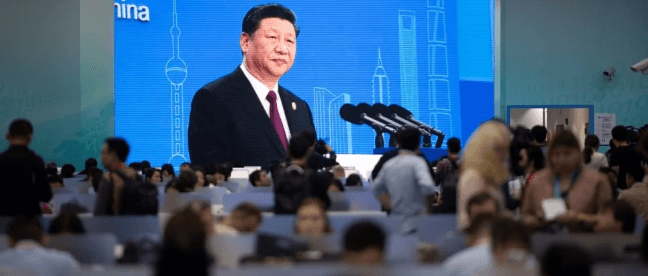 China's total purchase of foreign goods will amount to US$30 trillion over the next 15 years, while its purchase of services will reach US$10 trillion in the same period, Xi said. He also said that China would treat foreign firms fairly.
Challenges facing international companies in China
With the opening of the first China international import expo ,China hopes a big new expo will fix its reputation for protectionism. Chinese trade shows have traditionally focused on helping its exporters to attract foreign customers. The inaugural China International Import Expo will instead aim to help foreign companies entice Chinese buyers. Chinese officials and business leaders, will proclaim that China does not seek a trade surplus.
For many years , some European and U.S. companies regularly complain that they're barred from accessing markets in China that are open to Chinese companies in their own countries. With the China International Import Expo, Chinese officials are sending a strong message that China is open to the world and open to business more than ever.
China International Import Expo: Introduction to the  Venue
National Exhibition and Convention Center (Shanghai) is the world's largest single block building and exhibition complex with a total construction area of nearly 1.5 million m2 . Facilities at NECC (Shanghai) include exhibition halls, the commercial plaza, office buildings and a hotel. These four facilities are linked together by an 8-meter-high elevated Exhibition Boulevard so that people can easily traverse these functional areas.
NECC (Shanghai) has a total area of 500,000m2 ,
including 400,000 m2 indoor exhibition hall and 100,000 m2 outdoor area. The indoor exhibition area consists of 13 big halls with each of 30,000m2 ,and 3 small halls with each of 10,000m2 ,
all accessible by trucks. Over 60 fully-equipped conference rooms surround the exhibition halls. 1.5 km away from Hongqiao Transportation Hub, NECC (Shanghai) is linked to Hongqiao Airport and Hongqiao Railway Station by the city's metro line. Because of the convenient national highway network, the major cities in the Yangtze River Delta region are easily reachable within 2 hours.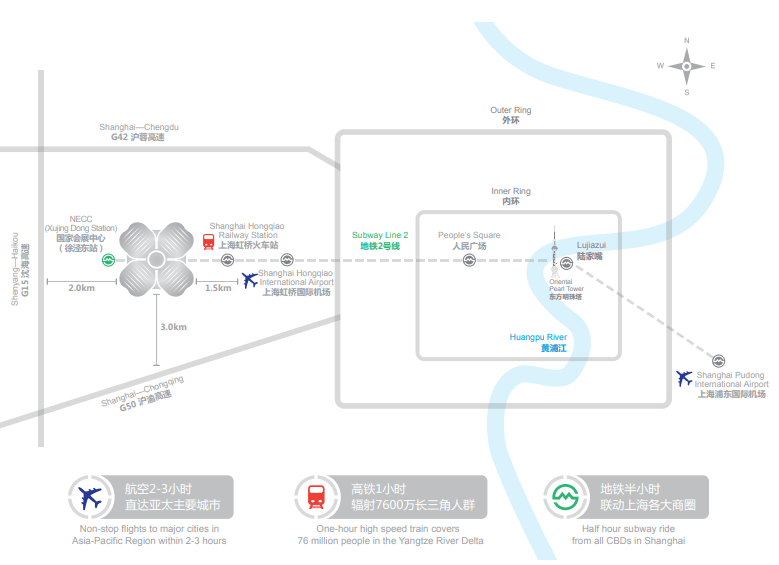 The Area consists of two sections, trade in goods and services
The section of trade in goods includes 6 exhibition areas: High-end Intelligent Equipment; Consumer
Electronics & Appliances; Automobile; Apparel, Accessories & Consumer Goods; Food & Agricultural Products;
Medical Equipment & Medical Care Products with a total area of 180,000 m2.
The section of trade in services comprises Tourism, Emerging Technologies, Culture & Education,
Creative Design and Service Outsourcing with a total area of 30,000 m2.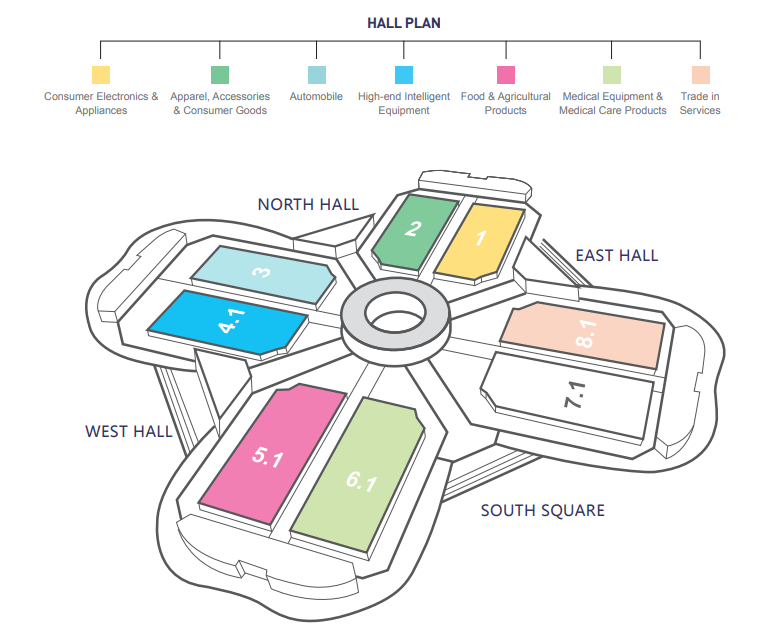 TRADE IN GOODS

TRADE IN SERVICES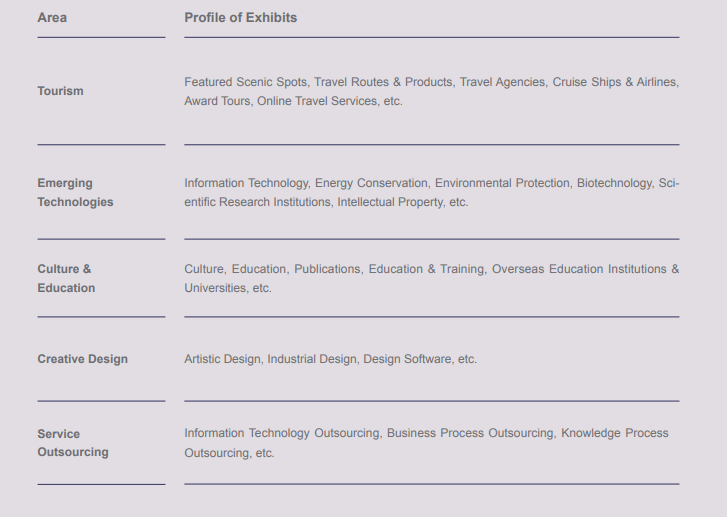 CIIE Extra Information
https://ar-sourcing.com/wp-content/uploads/2018/11/ciie-china-international-import-expo3.png
389
725
admin
https://ar-sourcing.com/wp-content/uploads/2018/08/logo-3.png
admin
2018-11-05 09:21:54
2018-11-08 07:22:54
First China International Import Expo 2018